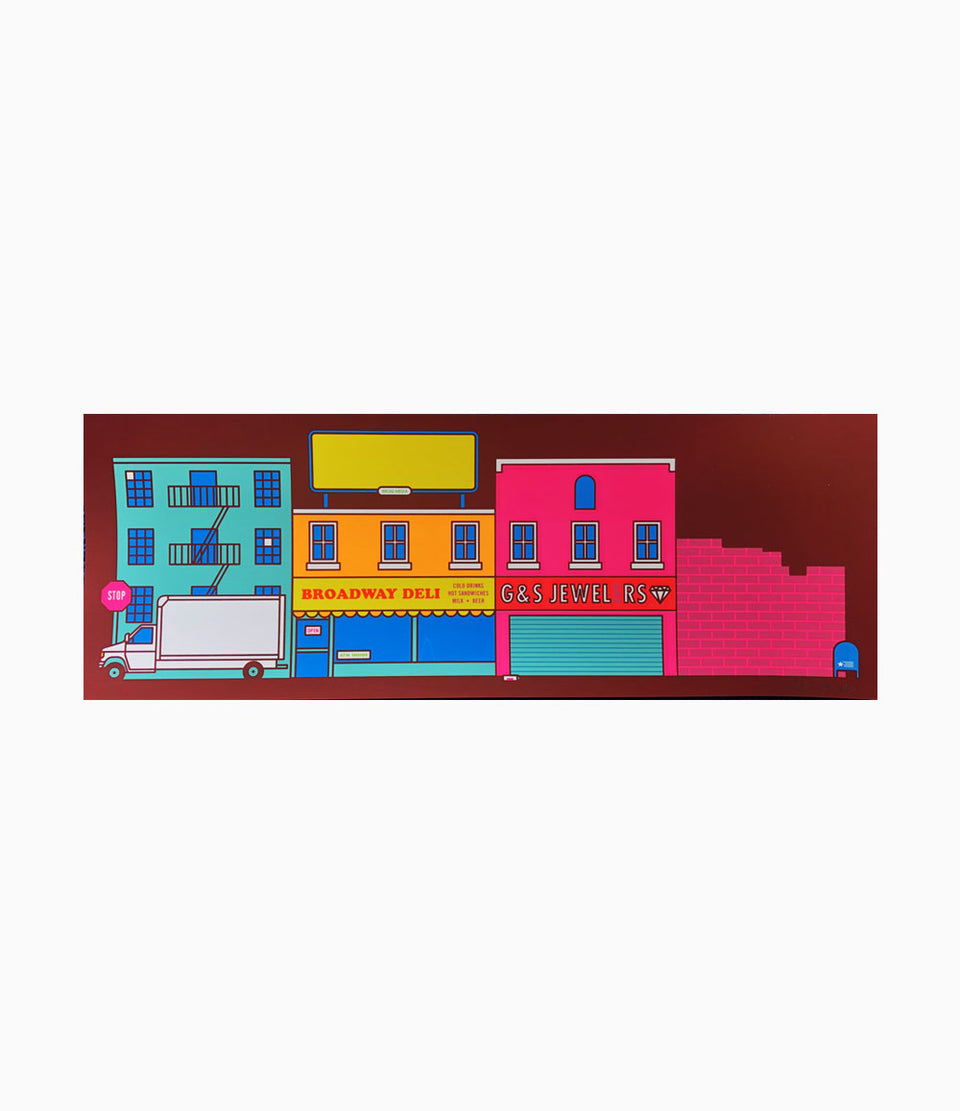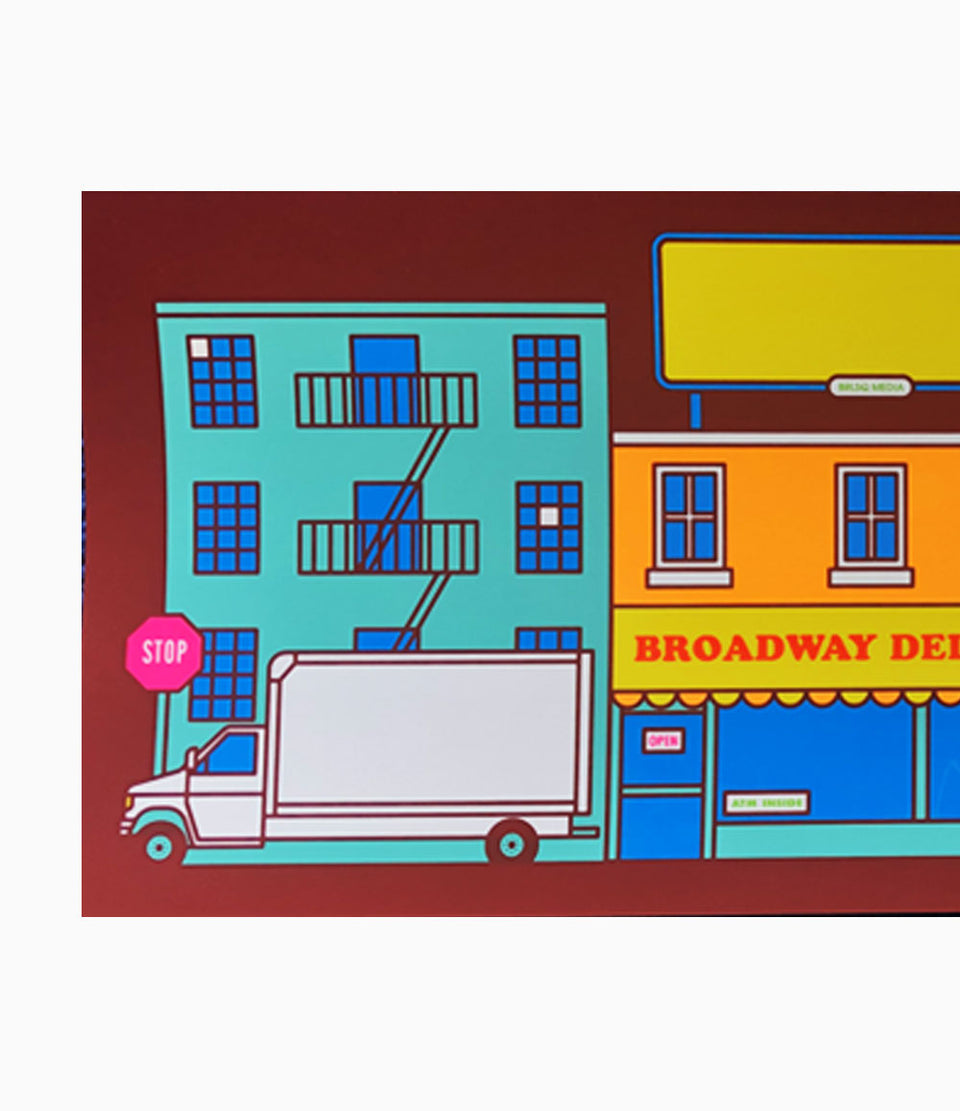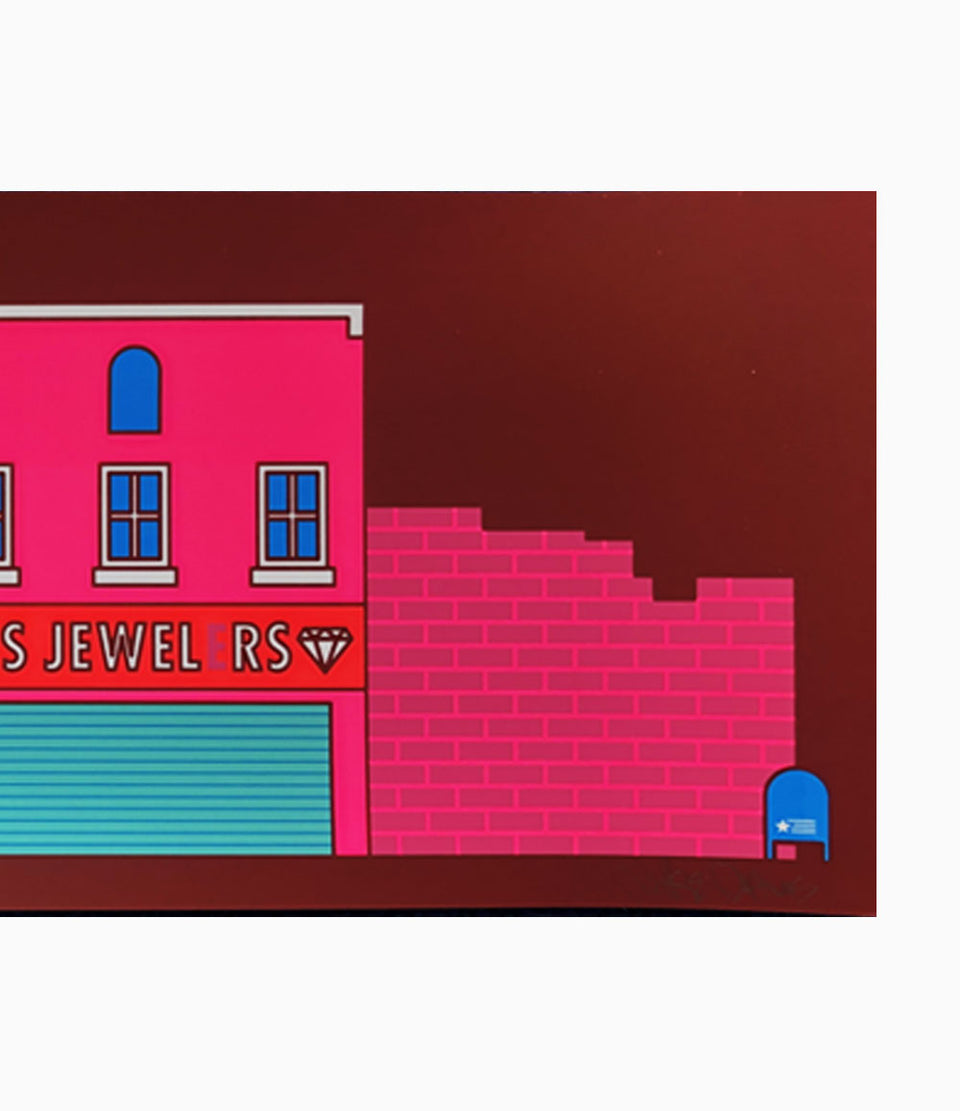 GRAFFITI ACTION PLAYSET
From our friends at BRLSQ

We build it, you vandalize it! 
This ultra-bright cityscape from Mike Davis is ready and waiting for you to add your own finishing touches. Plenty of space to wild out and share with your crew to get up as well.

20.5 x 7.5" 
9 color screenprint 
with 4 fluorescent inks 
Screenprinted by Ben LaFond